Steve Arndt finishes Carbon Dragon
[revised 3/16/2002]
---
Arndt's Magic Dragon (Carbon Dragon ) photo captured in flight by fellow hang glider. Steve has exceeded 90 hours of flying in his homebuilt Carbon Dragon. (This webpage is a over a year old. Steve has successfully flown the Magic Dragon for several years. He now looking into adding engines on the Magic Dragon!)

Click here for the text for Steve Arndt's posting on rec.aviation.soaring Newsgroup.


In this posting, Steve briefly touches on a short bio, building and flying the Carbon Dragon.

---
The second Carbon Dragon to be flying in the United States of America was unveiled at the Sailplane Homebuilders Association workshop at Elmira, New York on 10 July 1999. At the Eastern Workshop, Steve Arndt described the jigs and tooling to build this unique glider which departs from the design in many areas. The glider appears to be rugged and truly a finished product.

Steve's Carbon Dragon sets the standard for homebuilt gliders. This glider has been load tested and is now flying.

Steve has hangared hi Magic Dragon in Florida for several winters. Week long visits from New England has enabled Steve to "rack up" some extensive hours of successful flights. Here are few images of the Carbon Dragon during assembly in the hangar at Harris Hill. Click on images for closer view.

---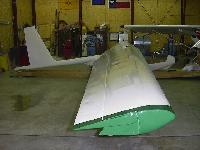 CD partly assembled, Steve in background
CD Canopy and right Pod and Wing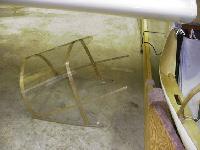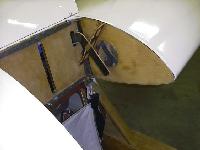 CD Airbrake lever and left wing root
CD Rear Pod and right Flapperon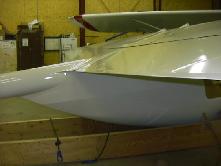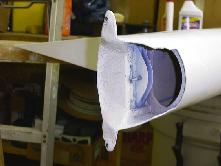 CD carbon Rudder Horn

---
Address of this webpage:
http://www.sailplanehomebuilders.com/steve_arndt_cd.htm
[Return to SHA Homepage]
Copyright © 2001 by Sailplane Homebuilders Association